Run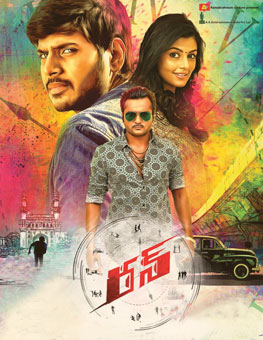 Movie Title : Run
Release date : 23rd March 2016
Starring : Sundeep Kishan, Anisha Ambrose
Director : Anil Kanneganti
Music Director : K. Sai Kartheek
Cinematography : B.Rajashekar
Editer : M.R.Varma
Producer : Sudhakar Cherukuri, Kishore Garikipati, Ajay Sunkara
Production company : A.K.Entertainments
Plot
Sanjay (Sundeep Kishan) loses his job. He is madly in love with his girlfriend Amulya (Anisha Ambrose). When they both decide to get married, Amu's father opposes, because Sanjay has no job. The lovers decide to elope and get married, and Sanju's friend Mani (Praveen) helps them by arranging money. Sanju also owes some money to a local money lender, Vaddi Raja (Bobby Simha).
Vaddi Raja is ruthless and goes to any extent to retrieve his cash. Sanju collects the amount that is to be given to Vaddi Raja, and on his way, this amount gets stolen by another petty thief called Lighthouse. Amidst this confusion, Amu's father lodges a complaint against Sanju, accusing him of kidnapping his daughter. Now the local SI Padmavathi (Brahmaji) is also on his heels, trying to nab Sanju, who has to return the said amount to Vaddi Raja by 5 p.m. The police have to find Sanju and Amu by 5 in the evening, too.
Amu is kidnapped by Vaddi Raja, who assumes her to be someone else's girlfriend, who also owes him money, so that guy has to save Amu by 5 p.m. How Sanju saves the day, and how all this falls into place forms the rest of the plot.
Click here for Gallery